Born of technological cooperation between Brazil and South Korea, HT Micron is a Brazilian company that provides advanced solutions in semiconductors.
Headquartered in the city of São Leopoldo-RS in a unit with 10.000 m2 of built area, HT Micron is part of the South Korean group Hana Micron, which has a manufacturing unit in the city of Manaus-AM, manufacturing units in South Korea and Vietnam and sales office in the United States.
Operating in the semiconductor components market and offering a wide range of innovative products to various segments of the Brazilian electronics industry, HT Micron's portfolio is constantly evolving and currently includes integrated circuits memory DDD3, DDR4, eMCPs, uMCPs, NAND Flashs and the newest line of components aimed at the Internet of Things market, with solutions in System-in-Package format for connectivity Sigfox, LoRa and Narrowband IoT.
At HT Micron, we believe that the success of an organization is centered on people. In 2022, HT Micron was certified for the fifth consecutive time by the Great Place to Work program, in addition to receiving awards such as the Top Ser Humano from the Brazilian Association of Human Resources.
MISSION
Provide high value-added semiconductor solutions with global leading technology and excellent quality.
VISION
To be the leading Brazilian semiconductor company playing in the worldwide market and a key partner for future technologies.
BUSINESS
Create and integrate advanced semiconductor solutions.
VALUES
Customer focus with excellence: Be a partner customers can trust.
Collaboration: Leverage collective work.
Ownership culture: Pursue high performance, embrace challenges and responsibility.
Diversity: We value the skills and competencies of all people, with multicultural acceptance and without any kind of prejudice.
Innovation every day: Doing better every day.
Strategic Board
Responsible for HT Micron's strategic agenda and positioning.
Chris Ryu
CEO
Having 25 years of research and development experience and more than 30 patents in the South Korean semiconductor industry, Chris has developed several packaging technologies such as FBGA, MicroBGA, Multichip FBGA, QFN and Flipchip. All in accordance with ISO standards.
"I feel responsible for developing the Brazilian semiconductor industry. I will do my best to convey my experience and technology knowledge to HT Micron in Brazil."
Alesandra Plentz Venturella
CFO
With extensive executive experience in finance, she joined HT Micron in 2010 as Sr Finance Manager and is currently the CFO of the company responsible for all BackOffice operations.
With experience in technology and manufacturing companies, Alesandra has MBA in Finance and Controlling from UFRGS and a degree in Accounting, having participated in the Deloitte CFO Program.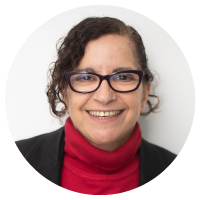 Edelweis Ritt
CIO
Executive with strong business experience in the electronics industry, she started her career at Agilent Germany, working on chip design. She went through companies such as CEITEC, Semikron Brasil, Atacama Ventures, and Unitec Semiconductors.
Invited in 2018 to join HT Micron as responsible for institutional relations and strategic alliances, Edelweis holds a Computer Science degree from PUC-RS, a Master's degree from UFRGS, and a PhD from the University of Tübingen in Germany.
Corporate Visual Identity
As of 2022, the company's logo has been updated, formerly consisting of text and a circular figure, it now uses typography and brand color as the main components, bringing a more modern and condensed design. 
CMYK: 97,32,0,27
RGB: 5,125,185
HEX: #057db9
Pantone: 3005 C
CMYK: 0,0,0,5
RGB: 242,242,242
HEX: #f2f2f2
Pantone: 663 C
CMYK: 0,0,0,60
RGB: 101,101,101
HEX: #656565
Pantone: 424 C
CMYK: 0,0,0,81
RGB: 48,48,48
HEX: #303030
Pantone: Black C
CMYK: 28,24,0,56
RGB: 39,50,111
HEX: #27326f
Pantone: 2119 C
Click on the icon and download
the visual identity manual